ABOUT HIAP SENG TYRE SDN BHD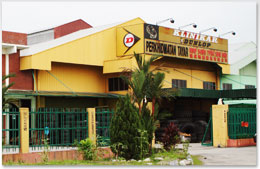 Hiap Seng Tyre was founded in the year 1984 in Kuala Lumpur, Malaysia. Over 25 years, Hiap Seng Tyre has grown to become the leading full fletched automotive tyre industry supplier providing total tyre solution and management for passenger, commercial, industrial and off-road vehicle tyres to many consumers and corporations.
Our strategic alliances with major international tyre corporations namely Continental-Sime, Michelin, Dunlop, Silverstone and many more, combining with our unparalleled experience that we strive strength to strength to serve our customers top class services and customization. In setting ourselves apart from others, we focus on the needs of our customers – YOU.
We pride ourselves as "the tyre specialist, your tyre partner" in collaboration with client to provide unrivalled tyre application guidance even for harshest working environment to help steer cost efficiency, effectiveness and savings.
We are proud to serve major industries in Malaysia and expanding globally, encompassing the construction, quarry, dam, sea port, air port, transportation, agriculture and other sectors with our wide range of tyres synergising with our integrated operations in tyre manufacturing, trading, servicing, retreading, recycling and repairing, all to serve your robust driving needs.
We have been meeting challenges both locally and globally with our in-depth experience. We aim to reach you beyond borders wherever your driving needs may be.